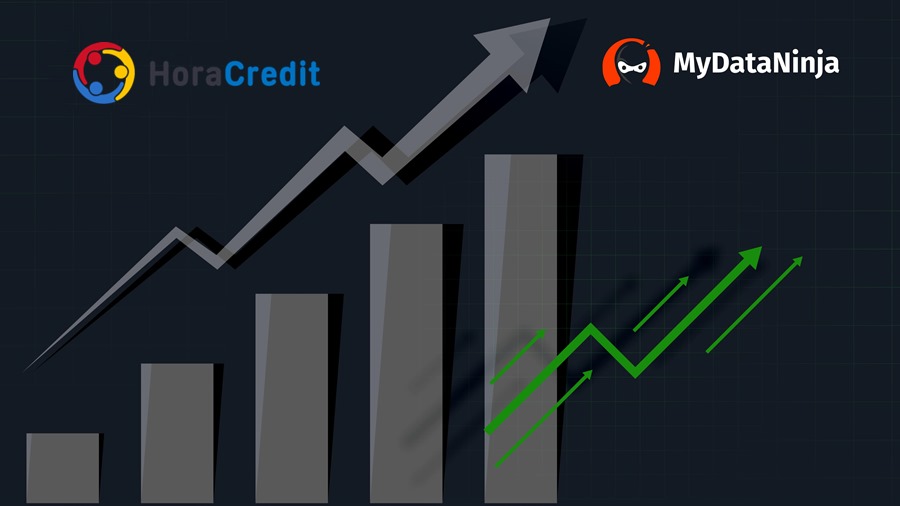 Horacredit is a Romanian microlending company, which started using MyDataNinja in Closed Beta version. Company asked our agency to use MyDataNinja and help with growing results. 
First our agency took a deep review of their current campaign structure and traffic sources. First steps, were connecting MyDataNinja to customers' websites. We added pixels, and made connections through the postbacks system. To make postbacks work well, we needed from client to send us USER_IDs generated by MyDataNinja Pixel. 
After this technical integrations, we made clear, that there was need of automatic offline conversions and server-side tracking, as client is issuing loan approvals after user leaves the website, so, it can take from few hours to few days. Thats why, we needed to track each user, save their information through MyDataNinja and create Offline Conversions rule, by system's Rules, so, whenever loan is issued, MyDataNinja could inform Google and Facebook about which user was sold.
With this method, we were able to send Google exactly which users were sold and what type of users, our customer needed. As MyDataNinja creates DataNinja Purchase and DataNinja Lead Conversions automatically, we were using exactly them for this purpose.
After all these technical integrations, we were ready to launch the campaigns. As our agency is in deep trust of Machine learning, we decided to run warm up campaigns, so, we started Manual CPC campaigns at the beginning with the small budget via Search. As soon as we got few sales and were sure that all tech integrations were working correctly, we started scale.
We launched few CPA campaigns via all type of sources, targeting clients Cost Per Sale price basis. In a nutshell, we gave Ad Networks automatic data which users were coming and submitting leads, which ones were approved by company as sales, so, we just started automatic Conversion Based Campaigns all around the networks, via Google Search Ads, Google Discovery, Displa, Facebook Ads and etc.
Results
After, several months of optimization each campaign and optimization of CPA targets, placements and etc, we were able to reach very successful results. Overall campaign results were 3X increase of ROI and 4X increase in Sales, using MyDataNinja's automatizations, we were being able to scale all the structure on multiple accounts and manage everything easily from one place with all the automatisations.