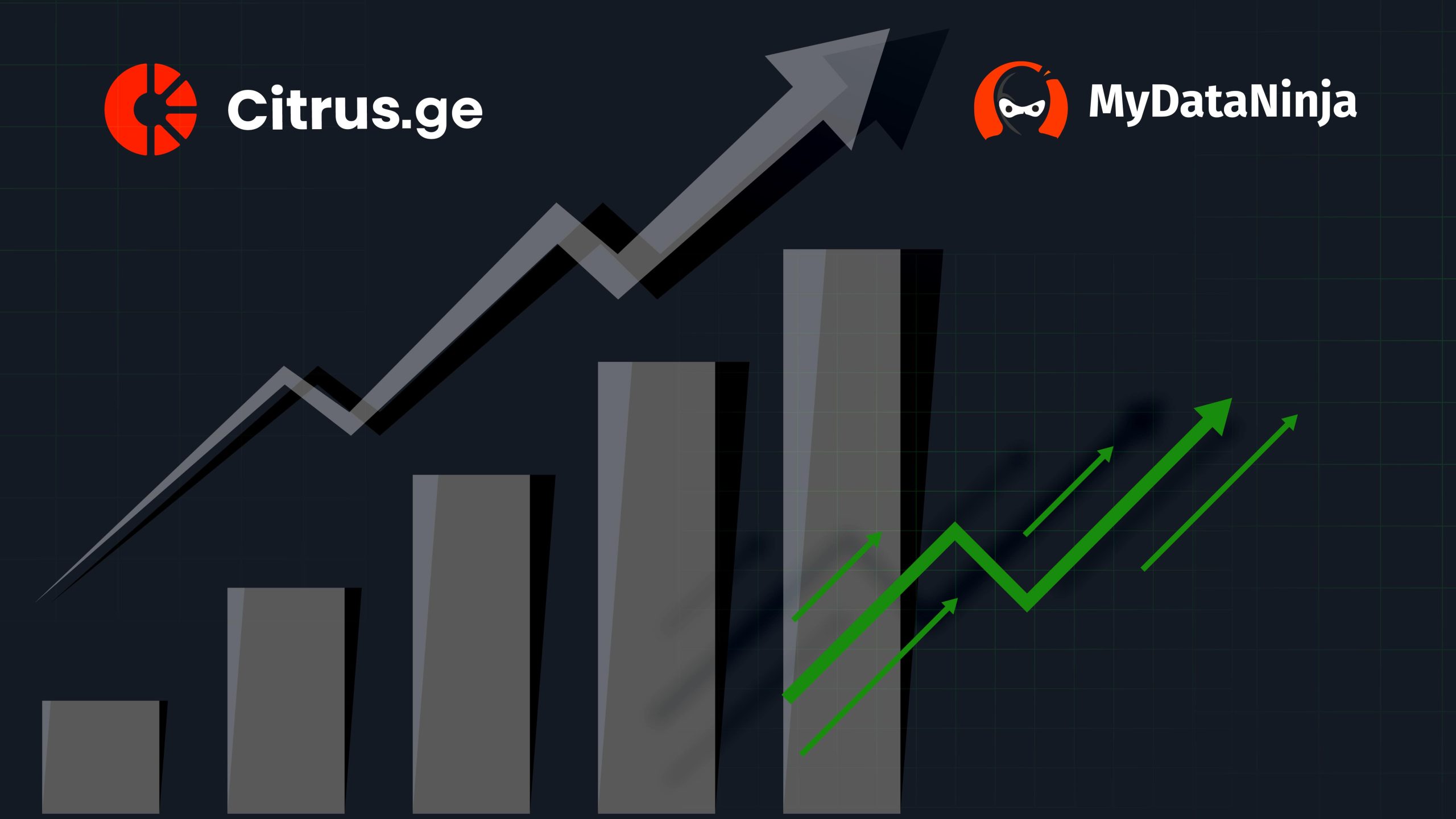 Citrus.ge is a local E-commerce brand in Georgia that operates as a marketplace, offering a wide array of products. Citrus.ge adopted MyDataNinja's services, During its early closed beta phase.
They integrated MyDataNinja's CRM into their existing CRM system through API integration. Additionally, they used MyDataNinja's conversion rules system to automate the process of sending Server-Side Calls to track offline conversions and sales.
Managing their digital advertising was a complex task for Citrus.ge due to the numerous accounts involved. Company had  multiple business managers in Meta for different brands and MCC with several accounts in Google. This complexity made it challenging for their digital marketers to make timely decisions and enhance their return on investment (ROI). To assess the profitability of each advertised product, they relied on Google Analytics and an in-house platform. This process was time-consuming, involving data from multiple accounts and hundreds of Ad-Sets. Analyzing this data and making decisions was often delayed. Given that they frequently advertised seasonal products, real-time data and reports became essential for faster, more automated decision-making.
Upon integrating MyDataNinja's solutions, Citrus.ge gained visibility into the performance of their advertisements from a single interface. They could easily deactivate underperforming ad groups from the different accounts with a single click, leading to improved results. One of their Facebook accounts consistently underperformed, even when promoting popular products. After a thorough review with MyDataNinja's team, it was recommended to allocate more resources to accounts with better performance.
All these features, especially real time visibility of data on seasonal products, gave chance company to increase their effectiveness and operational chain as well. 
These enhancements, particularly the real-time insights into seasonal products, empowered the company to improve its effectiveness and operational efficiency. Management was delighted with the real-time data available on MyDataNinja's dashboard. This led to more controlled spending and a better understanding of the team's processes. Product managers and team leads could easily access dashboards to assess advertising budget allocation, track past and current performance, and make quicker decisions regarding sales and pricing adjustments.
The team also recognized that certain brands outperformed others. In just a few months, they successfully shifted their focus towards these high-performing brands within their budget.

Through these strategic actions, the company increased its ROI on advertising spending from 12% to an impressive 28%, marking a significant success. Citrus.ge continues to utilize MyDataNinja, and with the promise of additional features in upcoming versions, they anticipate further growth in their ROI and spending efficiency.